Mission
We foster global relationships among women encouraging and equipping them to live out their calling.

Vision
We envision on every continent women leaders encouraging and equipping others to live out their calling.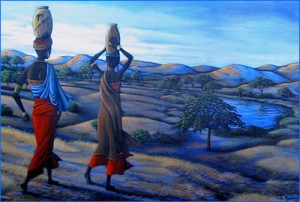 "Let them remember there is meaning beyond absurdity. Let them be sure that every little deed counts, that every word has power, and that we can – every one – do our share to redeem the world in spite of all absurdities and all frustrations and all disappointments. And above all, remember that the meaning of life is to build a life as if it were a
work of art.
"
Rabbi Abraham Heschel (1907-1972)
---
Let There Be Light – Solar Lights in the Congo
GLOBAL WOMEN IN LEADERSHIP
Supplying solar lights that charge mobile devices for under-resourced Congolese Women
Seeking to build the capacity of under-resourced women in Majority World countries to be able to sustain themselves financially through a variety of small business opportunities. Through these global relationships connecting women across oceans, lives are changed, destinies are altered and hope is restored.