About Anita Schamber, Ed.D
About GWLN | About Cindy Bohnett and the Violet Hope Foundation | About Anastasia Hansel | About Anita Schamber, Ed.D
About Lynn Severance | About Karen Taylor, D.Min. | About Joanne Johnson

Advisory Board Director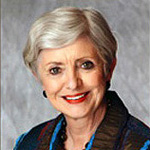 Dr. Anita, who was raised as an "only child" in Wyoming and Montana, never expected to "find women in unexpected places" like South Africa, Kenya, Senegal, Sierra Leone, Romania, Georgia, Indonesia, Malaysia, and the Philippines, but as a trainer and coach of global leaders at World Vision International, God opened her eyes to a world of poverty and pain coupled with deep spiritual roots. The seeds for the Global Women in Leadership Network were planted while Anita worked at World Vision. Now GWIL aligns with the purposes of other sister organizations which exist to serve the poor in various ways. Her hope is that individual and group mentoring can raise women up to fulfill their "Masterful" design and purpose wherever they live.
Prior to obtaining her doctorate in Human Resource Development, Anita served as a high school counselor, educator, and community/church leader. She often spoke into the lives of other persons as a church elder or life/work planner concerning their gifts and talents, life purpose, and contributions to an ever changing world. . . long before she gained the title of Life/Leadership Coach.
Anita is a retreat and conference speaker, author, coach, and mentor to future generations. Although she has taught or facilitated learning in every grade from 6th through the doctoral levels, she prefers to share a coaching conversation with a client in a comfortable setting or to facilitate a small group discussion in a living room, around a camp fire, or at a conference.
Anita enjoys people and notes that "every meeting of persons is a gift exchange" from God. As one of a growing number of national facilitators for "Listen to My Life," a life mapping and spiritual formation process, she has been blessed by hearing the stories of countless women who have opened their hearts. As a result of increased awareness of themselves and God, many have chosen to serve other women and children through opportunities locally and globally. SEE: http://onelifeletters.com/anitaschamber/ for tools, resources and to be inspired by life stories of women from all walks of life.
Through the formation of deep friendships, Anita continues to build community among "soul friends" by offering tele-classes on strengthening our "with God life" on the faith journey. She also is a co-founder and teacher of life coaching classes for The Center for Transformational Coaching at Faith Seminary in Tacoma, Washington. It is her desire to multiply the number of persons who can support others in becoming all they can potentially be through coaching and mentoring.
Currently serving as a commissioned minister of Volunteers of American, which was founded by Ballington Booth, son of the founder of the Salvation Army. VOA is a national organization that considers itself a "church without walls" as its services support the "least of these," including the homeless, the addicted, the imprisioned, veterans suffering from PTSD, etc. She leads spiritual retreats for staff and facilitates Bible studies, baptisms, and other services for women in recovery. Her husband KR also cuts hair for the homeless men and women on a weekly basis.
Anita is married to a great guy and her partner of 35 years, KR Schamber, a retired golf professional. Their blended family consists of six adult children, their spouses, and 12 grandchildren. Four additional step grandchildren add blessings to their life stories. One daughter, Danielle DiBenedetto, passed away from colon cancer in 2015. A second daughter, Dana Townsend, formed a non-profit for colon cancer awareness, DAna's Hope, which sponsors an annual event, the Bottoms Up Bash. Anita's mother, Peg Lauffer, celebrated her 100th birthday May 16, 2017. While she lived with Anita and KR for 8 years, she now is a resident of Greenhouse Living in Sheridan.
Anita finds expectancy and blessing in the gift of each day "which the Lord has made." She has learned to "rejoice and be glad in it." She is grateful for the "fullness of life" found only through a relationship with Jesus Christ.
Podcast Interview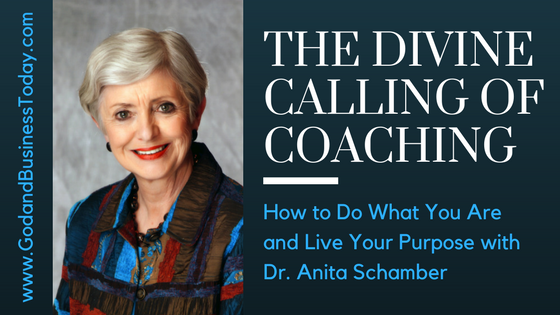 ---
About GWLN | About Cindy Bohnett and the Violet Hope Foundation | About Anastasia Hansel | About Anita Schamber, Ed.D
About Lynn Severance | About Karen Taylor, D.Min. | About Joanne Johnson