About Karen Taylor, D.Min.
About GWLN | About Cindy Bohnett and the Violet Hope Foundation | About Anastasia Hansel | About Anita Schamber, Ed.D
About Lynn Severance | About Karen Taylor, D.Min. | About Joanne Johnson

Spiritual Development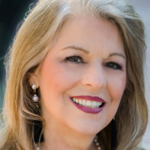 Originally educated as a music teacher, Karen has used her talents as a singer and songwriter. Even as she and her husband traveled extensively through his career and also raised a family, she continued enjoying music through volunteering and entertaining.
In 1976, five years after marriage, Dr. Taylor and her husband sailed, their own 32′ sailboat from Los Angeles to Hilo, Hawaii. Such love for radical adventures was also exercised when the couple, in 2004, embarked on a mission trip to the isiXhosa tribes who reside in the Transkei of South Africa. Karen has also done mission projects in the Democratic Republic of the Congo, and Jericho, Palestine.
As a Precepts Bible study leader, Karen became fascinated with ancient history and the Scriptural languages of Hebrew and Greek. At the age of 58, she entered seminary and earned both a Masters in Biblical Studies and a Doctor of Ministry in Spiritual Formational Counseling. Karen has also interned as a Hospice Chaplain and is a licensed minister.
Dr. Taylor's experiential background has allowed her to glean from the trials of life that qualify her as an astute mentor. The most pragmatic challenge has been caring for her 68-year-old husband (to whom she's been married for 42 years), who became symptomatic in 1998 and was diagnosed with early onset Alzheimer's disease in 2005. He is now placed in a nursing home and is in the last stages of AD.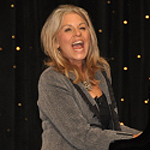 In 2011 Karen was crowned Ms. Colorado Senior America 2011 and was first runner up at National Ms. Senior America. Clearly, Dr. Taylor is sadly, and yet excitedly, on the verge of a new life backed by years of unique proficiencies. As indicated by authoring a book, Astonishing Treasure in a Dark Forest, written for caregivers, Karen's heart goes out to the ones who lift up the wings of those who are terminally ill. She longs to embolden them and listen to their stories of their journey as carers.
Dr. Taylor, who lives in Denver, Colorado, values spending time with her 3 wonderful children and 5 exquisite grandchildren. A contemplative, she most enjoys sitting in the middle of a forest savoring the quiet, the beauty, and the Presence of God or, as happened most recently, on the shores of the Sea of Galilee soaking up the sights that Jesus also saw over 2000 years ago.
---
About GWLN | About Cindy Bohnett and the Violet Hope Foundation | About Anastasia Hansel | About Anita Schamber, Ed.D
About Lynn Severance | About Karen Taylor, D.Min. | About Joanne Johnson